Join our Board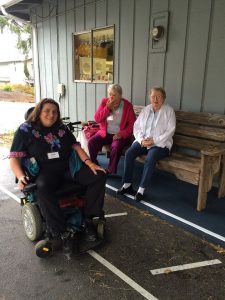 The North End Senior Solutions or NESS Board comprises volunteers who are invested in respectful and compassionate services and care for seniors and people living with disabilities and dementia — individuals who traditionally have been marginalized by our society. We serve the Lincoln County, Oregon.
Currently, the Board meets remotely on the MS Teams App, during the pandemic, and will continue to do so, at times in which members are unable to attend.
This is primarily a governance Board. We are seeking 4-5 new members whose skills address our needs in Finance, Strategic Planning, Operations, Resource Development, and development for our Capital Project.
Please click for job descriptions:
Board members work with the Executive Director to manage the overall budget, ensure that NESS policies reflect the mission statement, and support activities that provide NESS with resources to continue growing to serve our clients and community.
If you are interested in learning more about North End Senior Solutions (NESS) Board of Directors, or other volunteer opportunities at NESS please reach out! Contact Us.