History & Introduction
Seniors are a large and fast-growing population segment. Supportive services for seniors are lacking in North Lincoln County. North End Senior Solutions (NESS) addresses this population's critical needs.
North Lincoln County, Oregon (Depoe Bay to Three Rocks) has an estimated population of 18,225 with approximately 50% over the age of 45, a higher older population per capita than any other city in Oregon. Nine thousand residents are 45-69 and 2733 are over 70. The only nursing facility in the area, the Lincoln City Rehabilitation & Long-term Care Facility, announced their closure August 5, 2011, sending some residents home and some to facilities in distant towns. Lakeview Assisted Living has a Memory Care Unit that provides for only 39 residents and only a percentage of those can be on Medicaid. There is simply not enough room in institutional settings to house the growing number of dependent seniors. Besides, most people want to remain living at home, and they can with the help of North End Senior Solutions.
The cost savings to governments and society by avoiding admissions to long-term-care facilities is enormous. Never before have there been had so many people aging and living so long. Keeping seniors in their own homes, in residential care facilities, in retirement housing, or living with their children, is a logical solution. Without such solutions, homelessness could take on a new meaning. Yet, caregivers willing to home-care their loved ones often miss work or "burn out" in the process.
The NESS Club, the first program that NESS implemented, addresses these problems by providing a place where seniors and adults with disabilities benefit socially and emotionally by engaging in art, crafts, music, great conversation, games and puzzles, and more conversation. Through these activities and movement exercises, participants eat better, sleep better, depend less on medications, and have fewer behavior problems. Whole families benefit from these improvements. Equally important, caregivers enjoy a day off or avoid missing work when there is no one else to provide care. The NESS Club is an Adult Day Service.
On January 31, 2011, North End Senior Solutions opened the NESS Club at the Panther Creek Community Center in Otis, but soon moved to Lincoln City when the Dorchester House Retirement Living generously offered us a rent-free space. On August 1, 2012, we moved to a larger space with a kitchen. With COVID -19 pandemic, we were not permitted to meet as a group, but continued to work in home offices, remotely using the TEAMs App, and offered in-home care.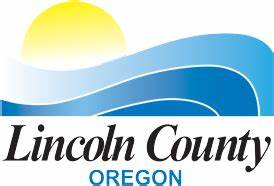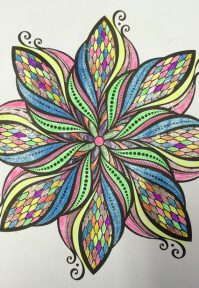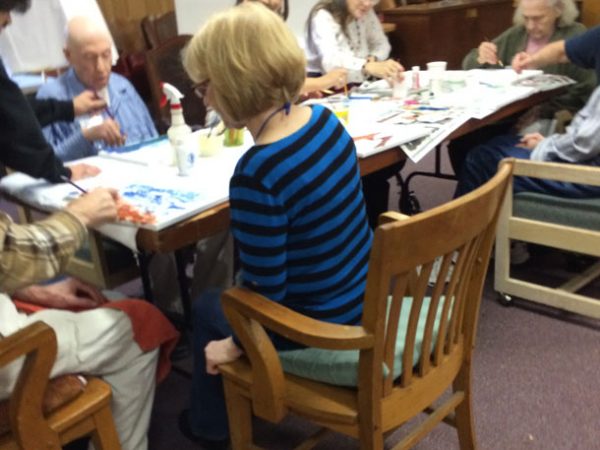 Background: "The Department of Human Services, Aging and People with Disabilities (APD) recognizes and values the services that Adult Day Services (ADS) provides to seniors and people living with disabilities. Since March 2020, APD made the difficult decision to close ADS Centers to protect vulnerable Oregonians from the spread of COVID-19. To provide the critical services to Oregonians, APD is developing ADS Alternative Services to allow ADS programs to provide services to eligible participants outside of the typical ADS Center."
— OR DHS APD August 24, 2020
On March 15, 2022, we reopened the NESS Club and all our programs at the Pearl House, 105 Pearl St, Gleneden Beach, OR. We are now open three days a week. Please call for more information: 541-921-0937
Changing How We Live
The following are Models, Methods, and Ideas influencing our developing philosophy for caring for each other.